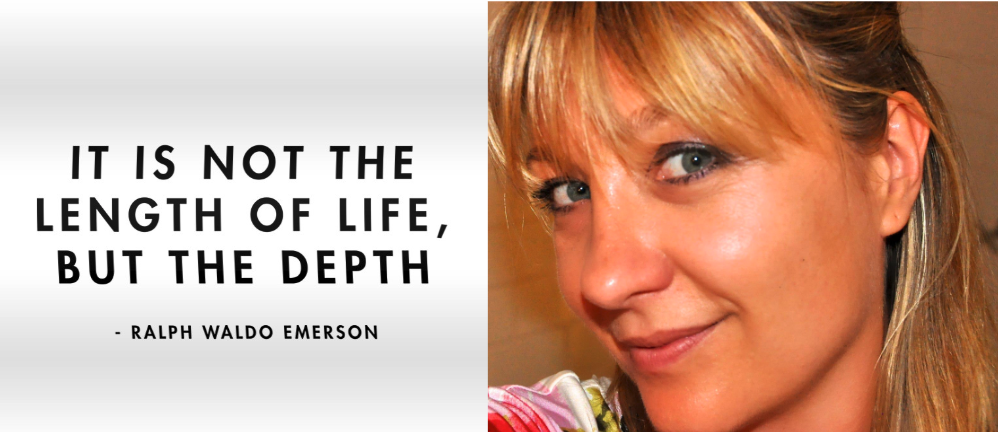 When shit gets hard, I usually write.
It's part of my processing. Always has been. Always will.
Words come up and out onto the page in ways my voice won't speak them.
That happened today.
Because last night, the world lost someone amazing.
A mother. A friend. A wife. A light.
A completely and utterly decent human who should not have gone out yet.
The kind of person who, ironically, always had abundant time for others, who in our early days and years of bringing up milky babies and juggling unreasonable toddlers and turning over lunchboxes and wrangling school events and catching our breaths in the relentless spin of parenting in the midst of little humans, always had grace and a smile and a camera and a kind word and a ready laugh and even on the tiredest days, you could see the love shining out of her eyes when she was surrounded by her babies. Her life. Her everything.
…………………………………………………………………………………
Tash Jones was a powerhouse.
Smart and sassy and dynamic.
A rare human.
A giver.
Happy to step in and get the job done, or give all she could to lift others up.
She was an incredible supporter and champion of women in business, and of me when I stepped out into new business ventures, always finding the time to send a text or encouraging word, even in this past year in the face of her own illness, there she was spurring me on to get on with it and go do something amazing… Generous to the core. Wanting more. Wanting it all…for us all.
It's no wonder Tash had an extraordinary village of humans around her.
Of course she did.
Tash drew people to her. Like a light.
She did human well.
Knew what mattered, before and after.
To Tash, people were everything.
…………………………………………………………………………………
I haven't been around Tash physically in these last months.
I was part of her tribe, and kept up and kept hoping and kept sending messages of strength and wishing and every fucking thing you try and muster to turn around the fates to release the callous grip of cancer on a body so bloody young.
I wasn't there for the unquiet days. The relentless chemo. The peaks and troughs of despair and exhaustion and desperate quests for some new breakthrough that could knock it out for six.
I wasn't there in the moments she and Riley must have wracked their brains for something. Anything. To turn it all around.
Jesus they tried. Again and again.
So strong. So fierce. So willing to slay. So willing to fight.
Battling against a dark army no amount of love or Slovenian warrior princesses could hold back.
…………………………………………………………………………………
Tash.
Gone too soon.
No logic in this. No rhyme. No answers. No grand plan. No fated reason or way to talk it round. No fucking sense in it at all that you should go in place of another. Too soon. Too smart. Too bright. Too bold. Too bursting with life and way too loved to be gone so soon.
Who dare says this passage of time we are allotted is enough.
Look at those who waste their days. Who squander time. Who spare kindness for no-one. Those useless, selfish humans who give not 1% of what you gave across your cut-short time.
Look at those who lie in milky light with decades of living done and say 'I've lived too long'.
Why do they get to live when you don't?
…………………………………………………………………………………
So I'm out here today walking around on this defiantly bright blue-skied day, the first day after your last day on earth, Tash, and thinking how can you have just stopped? How can your light be out? How can you be still?
Here am I walking around and right here very near there are people shrieking and dogs running and birds chirping and cars flying past and the river is running and the rowers are rowing and the mad relentless wheel of life is hurtling and you're lying cold and gone somewhere across this city.
I pick up a eucalyptus leaf lying on the ground next to the car. Snap it. Smell it. Minty and arresting. Age old and newly fallen. Like you. Dust to dust. Into the earth you go. Again.
Too soon.
You had so much more living and laughing and loving and growing and taking in the days and suns and moments you've been denied. You had so much to do yet, Tash.
Death indeed has no dominion.
…………………………………………………………………………………
We are here for a goddamn second.
A glimpse. A blip of time. A splash in a pond. Rippling on. Deep not long.
We could have been you, Tash. Any of us.
The randomness of this human thing hurts.
And I'm so sorry it was you and you are gone.
There is small comfort in that fact that at least you used your time.
Used your moments.
At least you lived big and lived fully.
Laughed throatily. Threw yourself at life.
At least in your short time, you built a village then an army around you.
At least you loved and you were loved.
Veni vidi amavi.
That's what matters in the end.
…………………………………………………………………………………
I'll miss your face. Your laugh. Your light.
I'll miss your words. Your spirit. Your fight.
No matter where we were in your tribe, near or far, know that you'll leave a big Tash-shaped hole in the lives of all who knew you.
But also know that you will shine on in everyone whose lives you touched.
And burn brightly in your cherished babies.
Born from you.
Bathed in love.
Unfurling.
Evolving.
Without you.
But as you.
With Riley loving them and you still, then and now.
They will all be ok. Eventually.
Because they are surrounded.
By the love you gave and the light you shone and the village you built.
Vale Tash.
You were beautiful to the core.
And wherever you are, warrior princess, slay, sister, slay.