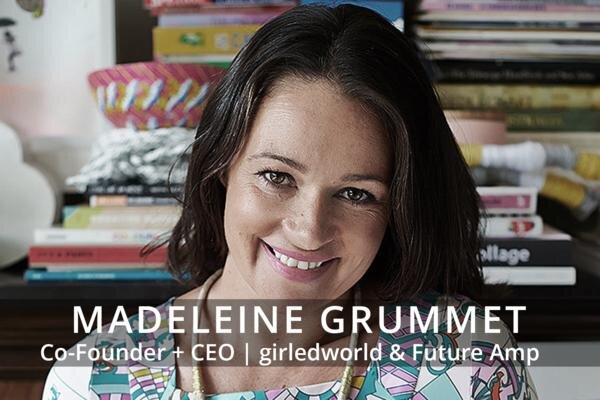 "I am authentic, show up as I am, don't do bullshit and move toward people who put themselves into the 5th gear of life and push to the edge of their potential." – Madeleine Grummet, Human First Podcast
I had a frank and wide-ranging conversation with Penny Locaso on the Human First podcast recently, and riffed on topics including:
1. What we really mean when we talk about the futureofwork and how we get beyond the rhetoric
2. Why corporate innovation is not about playing ping pong and running around in sneakers but about finding real problems worth solving
3. How girledworld and Future Amp are obsessed with cracking open the education system to democratise access to knowledge, career mentors and employability skills to help the NextGen carve their future pathways and shape the new world economy
4. Why we need to get out of the way and hand the baton to the next generation to solve the wicked problems of our times despite an epidemic of democracy dystopia
5. The ethics of technological innovation, the role of government versus the private sector, and why human adaptation to and adoption of technology should be driven by our deeper human hierarchy of needs.
LISTEN TO HUMAN FIRST PODCAST EPISODE WITH MADELEINE GRUMMET HERE.